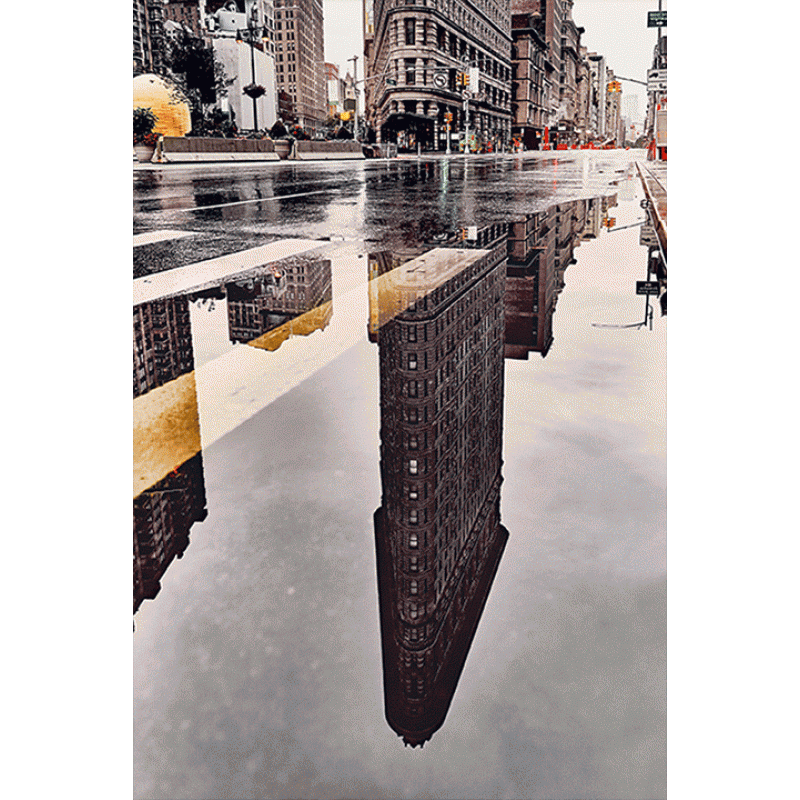  
AFTER THE STORM Vott.12.21
New York City, on a Sunday morning after a summer storm... After a heavy August rain, New York City wakes up to its central axis of Broadway and 5th, seen from Madison Square park with a hungover Flatiron, calm and collected, contemplating his trim figure in the mirror.
He takes advantage of the fact that there is no one on the streets to make himself look handsome, like the good show-off that he is.
The NFTs REFLECTIONS 2.0 collection is a tokenized interpretation of its physical counterpart, presented in New York two years ago. Each piece is unique, cannot be forged or modified. All NFTs come with a signed print on Hahnemühlhle paper with a certificate of authenticity and a TFT screen with the digital artwork.
Data sheet
IPFS

YES

Blockchain

ETH