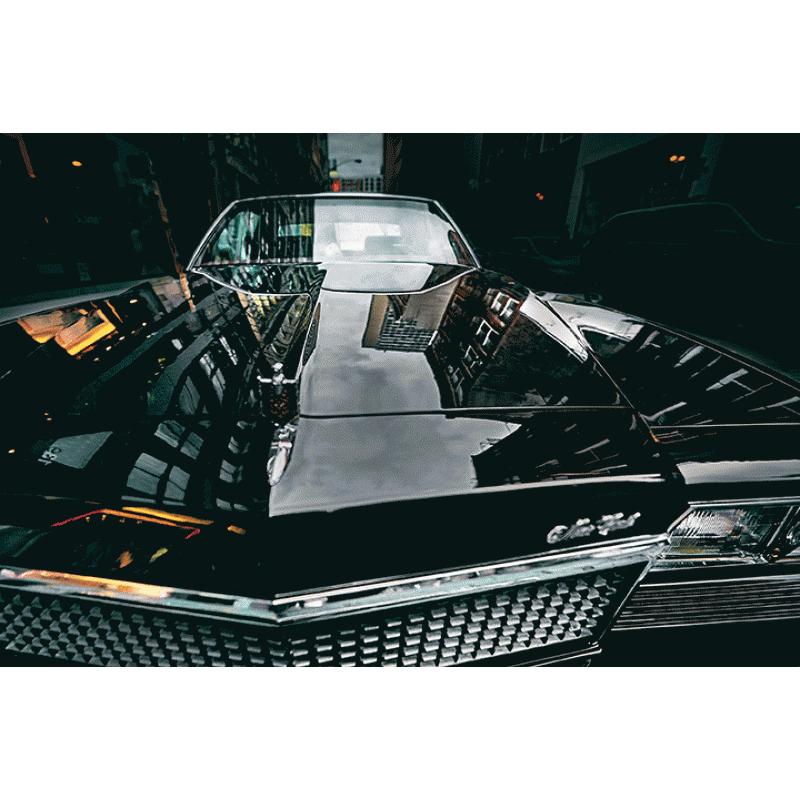  
COMO UNA ROCA Vott.12.21
The sturdy car, like a rock, a compact and tough block that reflects the strength, pride and power of the flagship U.S. automobile brand "Chevrolet", whose slogan to promote the "Monte Carlo" model of the 70's, was "like a rock".
Metaphor also used to define the island of Manhattan, set on a rock that is reflected in the hood. Icon of New York masculinity, pride and patriotism.
The NFTs REFLECTIONS 2.0 collection is a tokenized interpretation of its physical counterpart, presented in New York two years ago. Each piece is unique, cannot be forged or modified and is accompanied by a signed print on Hahnemühlhle paper with a certificate of authenticity and a TFT screen with the digital artwork.
Data sheet
IPFS

YES

Blockchain

ETH